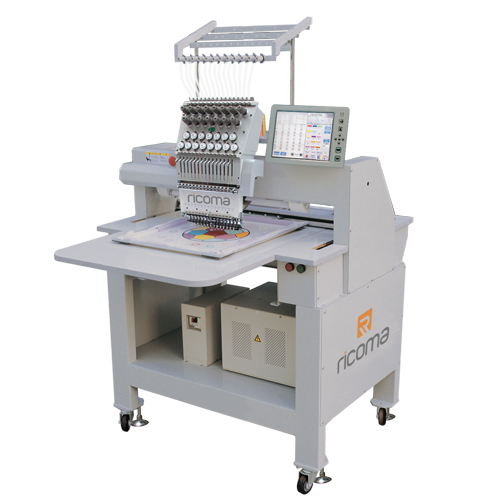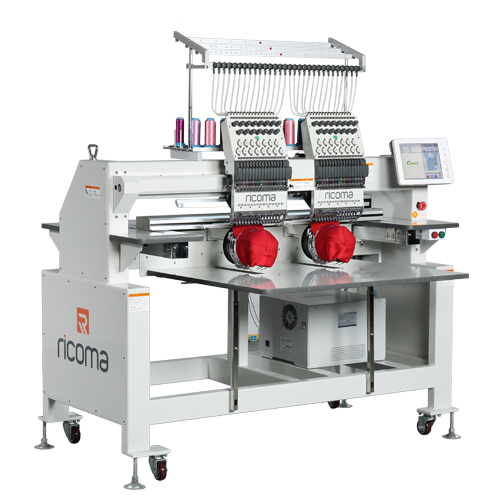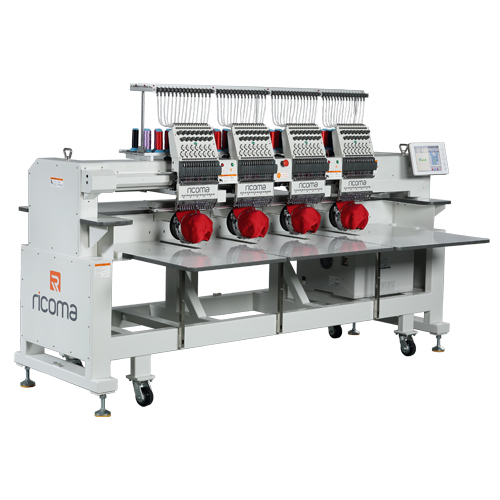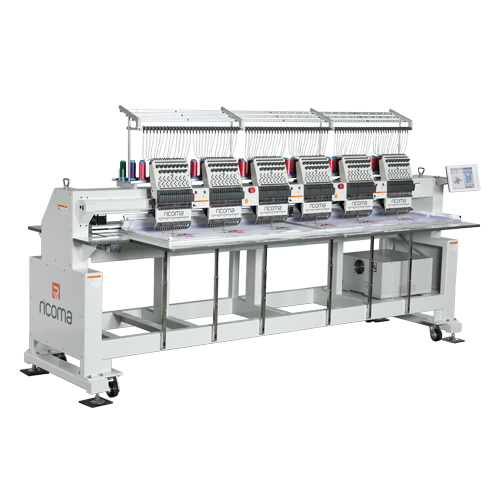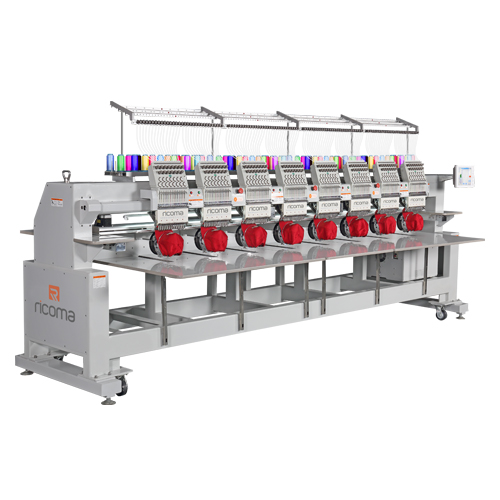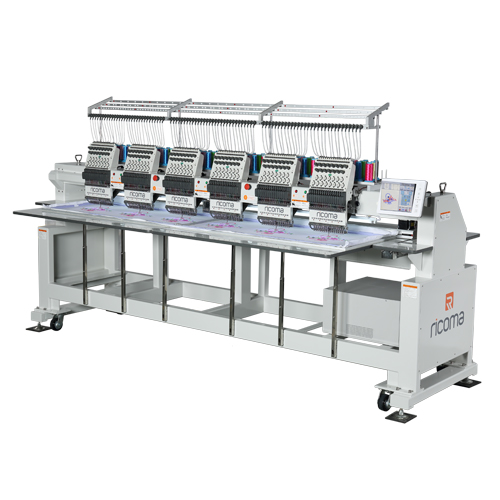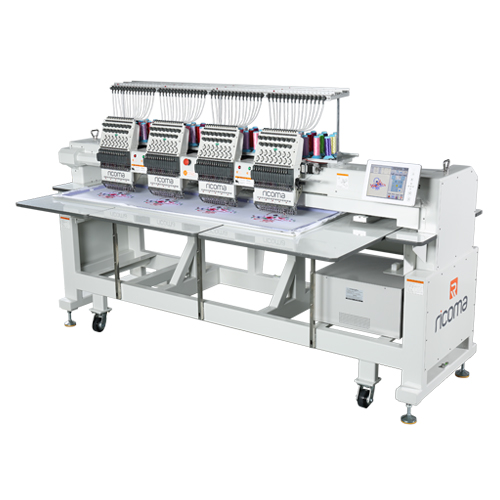 CHT SERIES
Available in up to eight heads, the CHT Series is ideal for businesses of all sizes. CHT models are perfect for scaling production on all types of finished garments including caps, flats, bags and plenty more.
Models:

CHT-1201 / CHT-1501 / CHT-1202 / CHT-1502 / CHT-1204
CHT-1504 / CHT-1206 / CHT-1506 / CHT-1208 / CHT-1508

Needles:

12/15

Heads:

1/2/4/6/8

Net weight: :

290 kgs / 400 kgs / 600 kgs / 750 kgs / 950 kgs

Gross weight::

340 kgs / 450 kgs / 680 kgs / 850 kgs / 1100 kgs

Size:

400 mm (15.75 in)

EMB. area:

400 x 450 mm (16 x 18 in)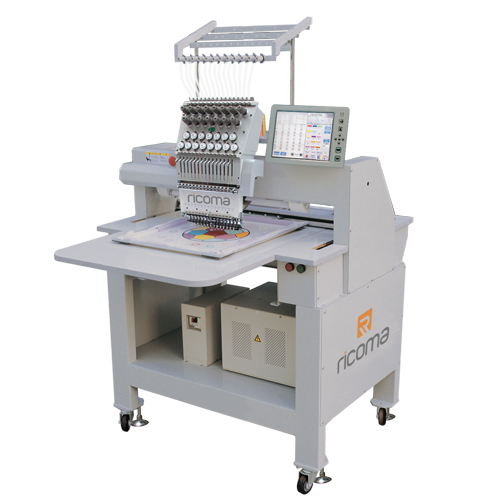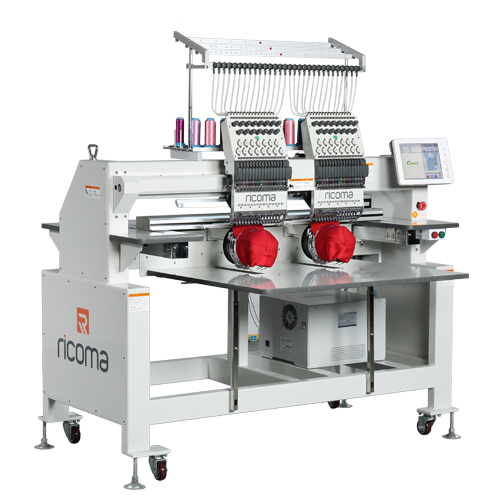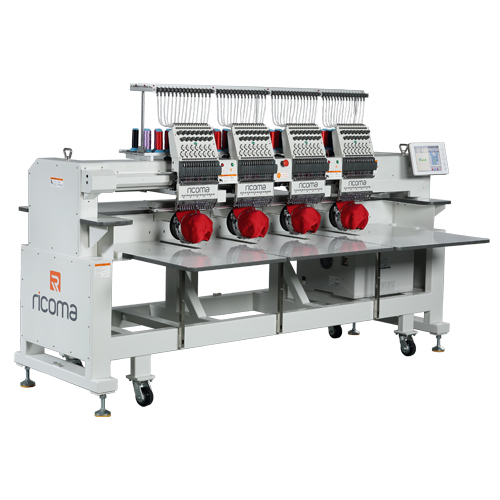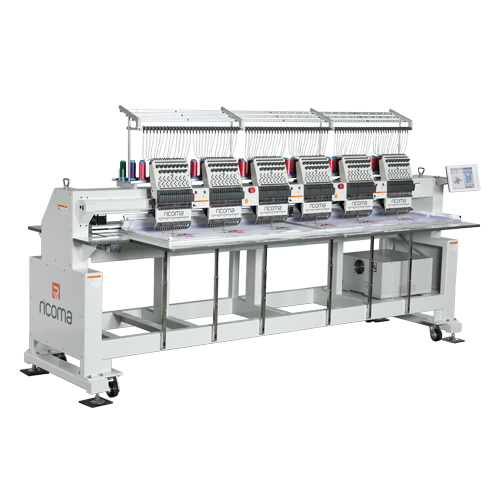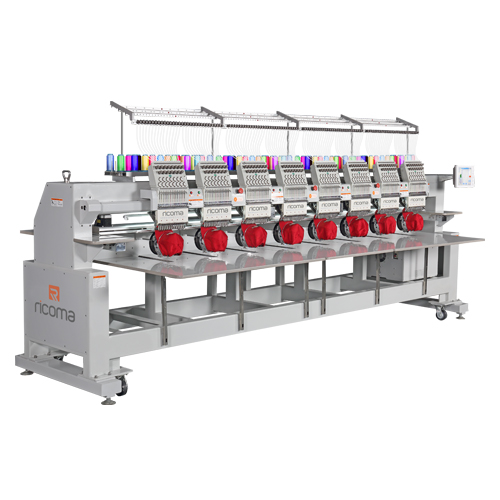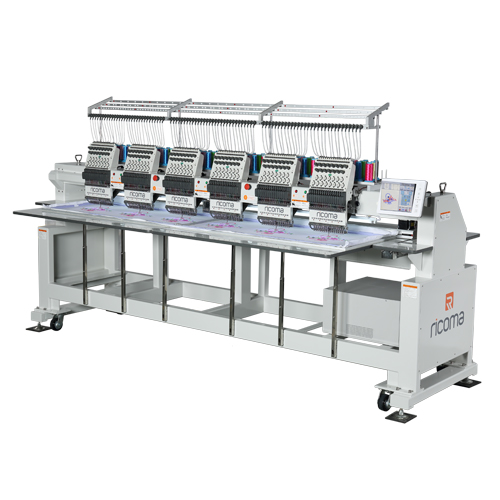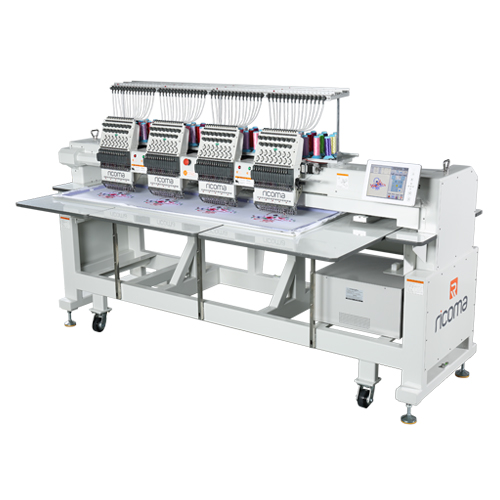 Suitable for embroidery on flats, caps, fnished garments and more
Perfect for established and growing embroidery businesses
10.4-inch HD LCD touch-screen panel
Maximum embroidery area: 400 mm x 450 mm [16" x 18"]
Optional wide model with embroidery area of 500 mm x 450 mm [20" x 18"]
Newly developed small sewing arm for high-quality embroidery on caps and small items
Heavy duty steel stand with wheels to ensure stability and mobility
Maximum speed: 1,000 stitches per minute
Memory capacity: 50 million stitches or 200 designs
Machine reads multiple design formats, such as DST, DSB and more
270° wide angle cap systemServo motor 150 W – lowest power consumption in the industry!
DC36V micro-step motor for X & Y axis driving to ensure low noise and less vibration
Automatic memory retention
Emergency stop button
Automatic thread trimmer
Thread break detection
Easily apply appliqué, sequin, boring or cording
Recessed USB port to protect USB flash drive
Optional laser tracing device available
Multiple hoop sizes for a variety of embroidery needs
Built-in universal power supply 110V/60Hz and 200V/50Hz (self-adaptable worldwide)
Environmentally friendly packaging
USB input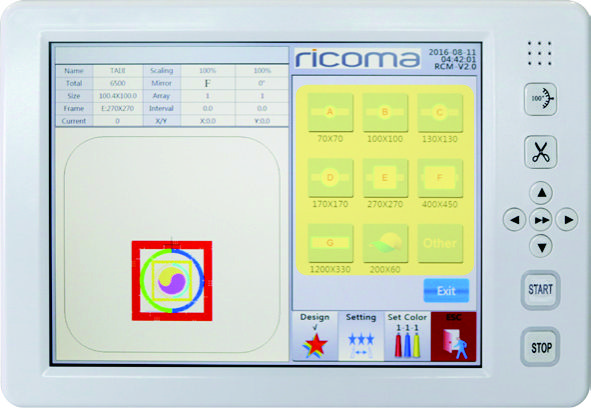 Preset hoops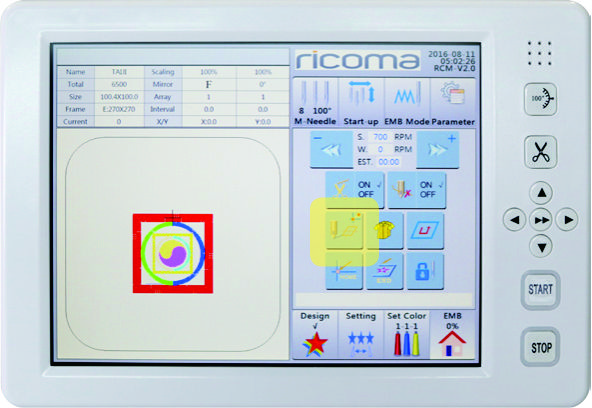 One-step appliqué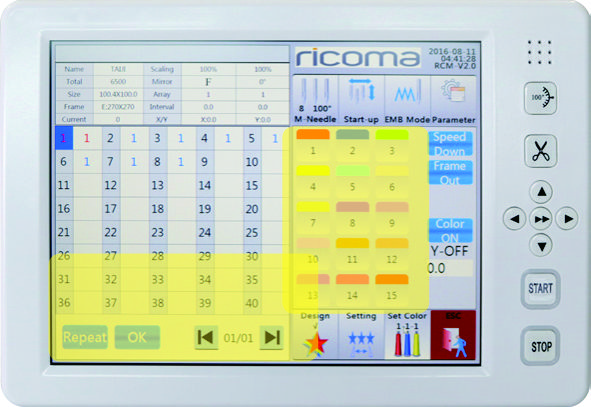 Easy color ion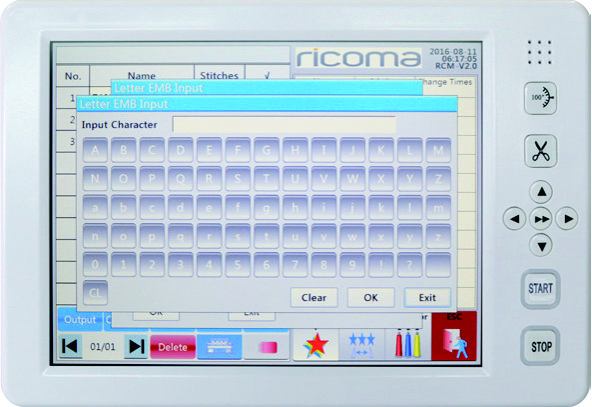 On-board lettering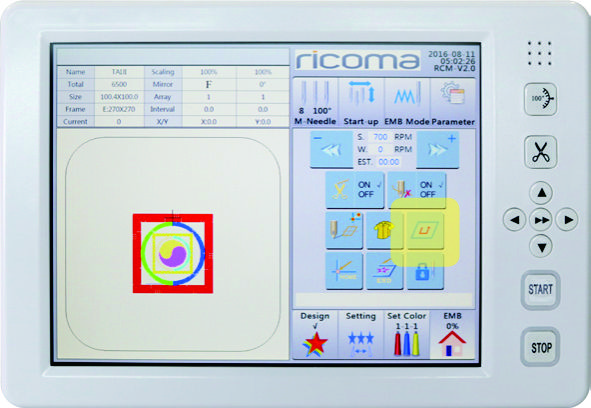 One step tracing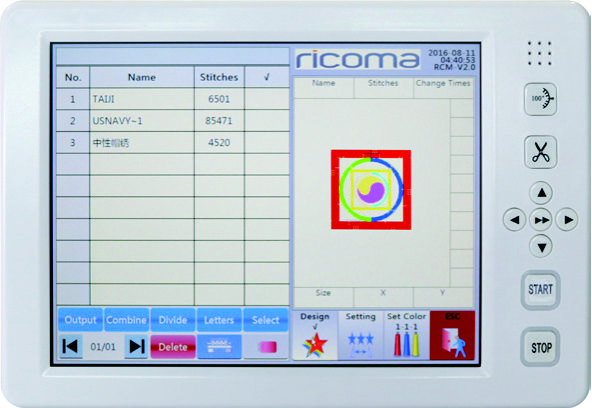 Easy design ion
User-friendly interface
Easy to operate
New ergonomic touch screen allows easy and comfortable operation by right-hand thumb
Preset hoop parameters designed to avoid hitting hoops
Multi-angle, rotatable and adjustable control panel bracket allows for better visibility
Pre-sew design trace capable
Automatic color change
Built-in button from 172° to 196° under manual color change mode, a great help for machine maintenance
Frame offset and frame outlining available for easy appliqué embroidery
One-step tracing key directly on the main screen
External 100° button and trimming button
Multiple languages: English, Chinese, Spanish, Portuguese, Turkish, Dutch, French, German, Russian, Vietnamese, Thai, Arabic and more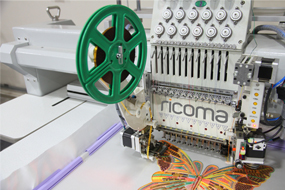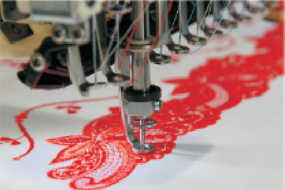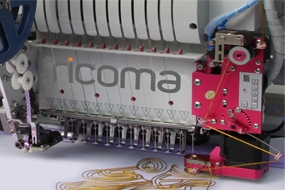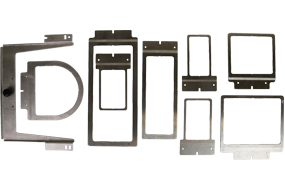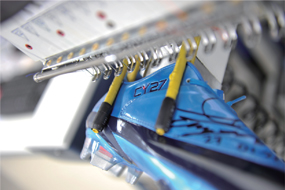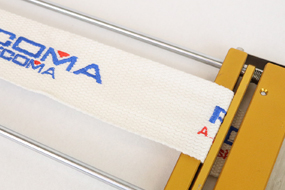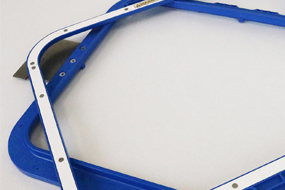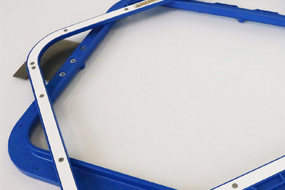 Camera positioning device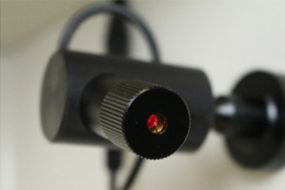 HOOPS AND CAP ATTACHMENTS INCLUDED
• 10 hoops per head (2 of each size, 5 sizes total) + sash frame
• The CHT Series is ideal for embroidery on caps, bags, denim, finished garments and plenty more.
• Each machine includes a sash frame and a variety of hoop sizes for embroidery on small, medium and large items.

SCALE YOUR PRODUCTION
• Available in up to 8 heads
• Startups can ramp up their businesses with the CHT two-head and four-head, while established businesses can scale their production with the CHT six-head and eight-head.